On February 2, 2014, at the 40th anniversary SPBGMA Bluegrass Music Awards & 31st National Convention, High Fidelity was announced as the winner of the International Band Championship. High Fidelity, consisting of Corrina Rose Logston (fiddle/vocals), Jeremy Stephens (guitar/vocals), Kurt Stephenson (banjo/vocals), Vickie Vaughn (bass), and Daniel Amick (mandolin), performed in the style of traditional bluegrass for all three rounds of the band contest. While they wanted to do well, the members were shocked at the announcement that they had won.
"I cried like a baby," said Corrina. "There were so many good bands in that contest. It was a very emotional experience for me, especially because we had committed to doing all traditional bluegrass. As far as I understand, we were the only group to do that. It means so much to me that we were able to represent traditional bluegrass and to do so to this level of recognition. Because to me, it isn't just a win for us — it says, 'This music is still relevant — this music is still meaningful.' It will always hold the utmost meaning to me."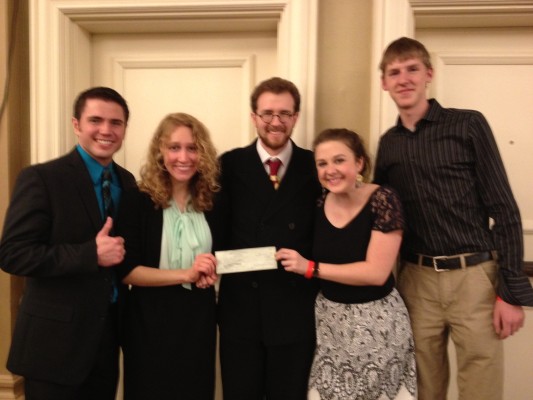 SPBGMA is the acronym for Society for the Preservation of Bluegrass Music of America. Its convention is an annual destination for bluegrass fans worldwide.